Prices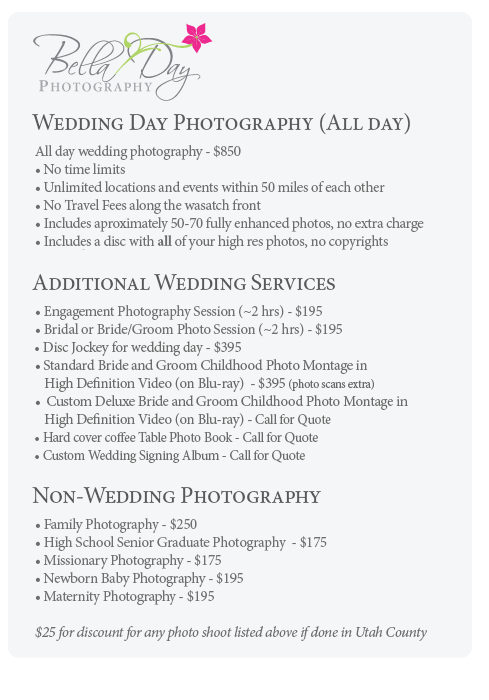 My pricing is simple, with virtually no decisions to make, Bella Day Photography does not offer different level packages, after all it's your wedding, why would you settle for "silver" or "bronze" levels of service for the most important day of your life?
I offer only "Platinum" level service and quality and I provide it at most photographer's "silver" price points.
I also don't have artificial limits to how long we'll stay at your wedding and/or reception.
On your wedding day I'll go to as many different locations as you need and I don't charge travel fees anywhere in the intermountain area.  When you hire Bella Day Photography for your wedding, you hire me for the entire day, I am at your service.
Bridal and Engagement sessions usually last about two to three hours, but we will go until everybody is satisfied (and usually a bit tired).
Call or email Kelly today to book your dates, my calendar is filling up fast.
Kelly • 801-615-0601 • kelly@belladayphotography.com
Out of Utah destination photography also available, please ask about details.